Sarah DiBiagio
Fundraising Coordinator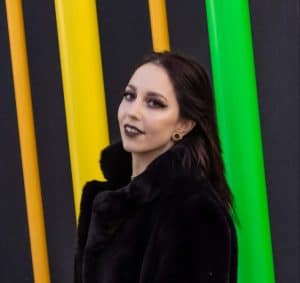 Sarah grew up with a love for museums, visiting as many as she could in her family travels around Canada and the United States, Europe and New Zealand. Inspired by history and anthropology classes in high school, she majored in Anthropology at Lakehead University and minored in Women's Studies with an interest in bringing new, underrepresented lenses to her research. After a few years in academia, her focus turned to bringing support and representation to underserved communities, particularly Thunder Bay's Queer community.
Local activism led her to receive the Mayor's Community Safety Award for Outstanding Community Project, serve on the McMaster President's Advisory Committee on Building an Inclusive Community and to interview with CBC for the event Pride is a Protest.
In her free time, Sarah produces a feminist zine with an activist collective, plays bass guitar in local bands and spoils her two cats Jojo and Leo!
Most niche museum visit: the Icelandic Phallological Museum.