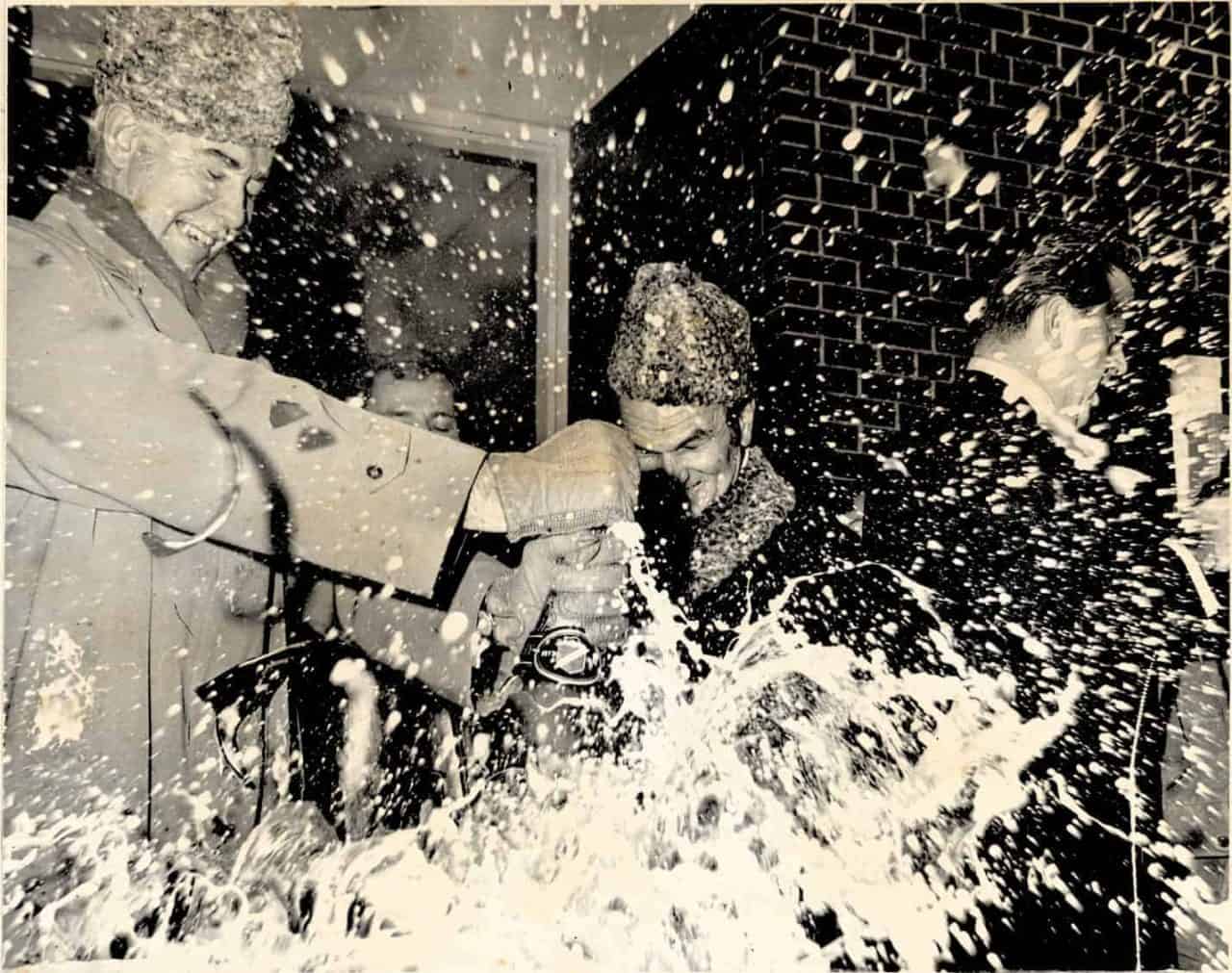 Looking to host a small event or meeting? Let the Thunder Bay Museum be that place.
The Thunder Bay Museum offers a unique, creative setting for your meetings and special occasions:
Corporate Meetings
Retirement Parties
Seminars/Workshops/Lectures
Baby/Bridal Showers
Receptions
Holiday Celebrations
Reunions
And so much more!
Our spaces can be rented during or after hours, seven days a week (subject to availability).
Available Rooms
We have three rental rooms available:
The Murphy Room, located on the second-floor
The Multi-Purpose Room, located on the third-floor
The Board Room, located on the third-floor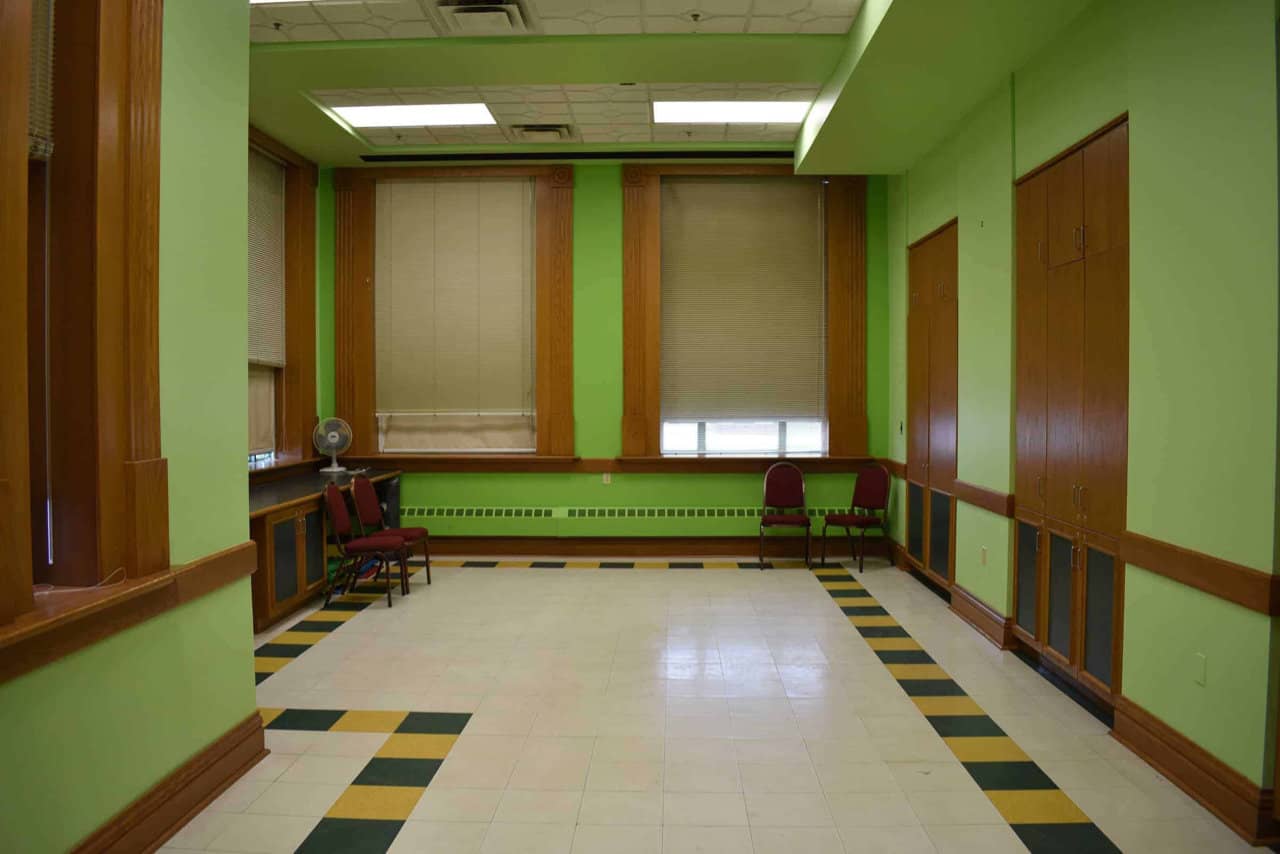 Murphy Room
Approximate Size: 20′ wide x 40′ long
Available: September – June
Capacity: 24 people with fixed seating & tables OR 35 people standing room with small chair groupings.
The Murphy Room best suits groups under 24 people with tables and chairs. Standing room with small chair groupings must not exceed 35 people.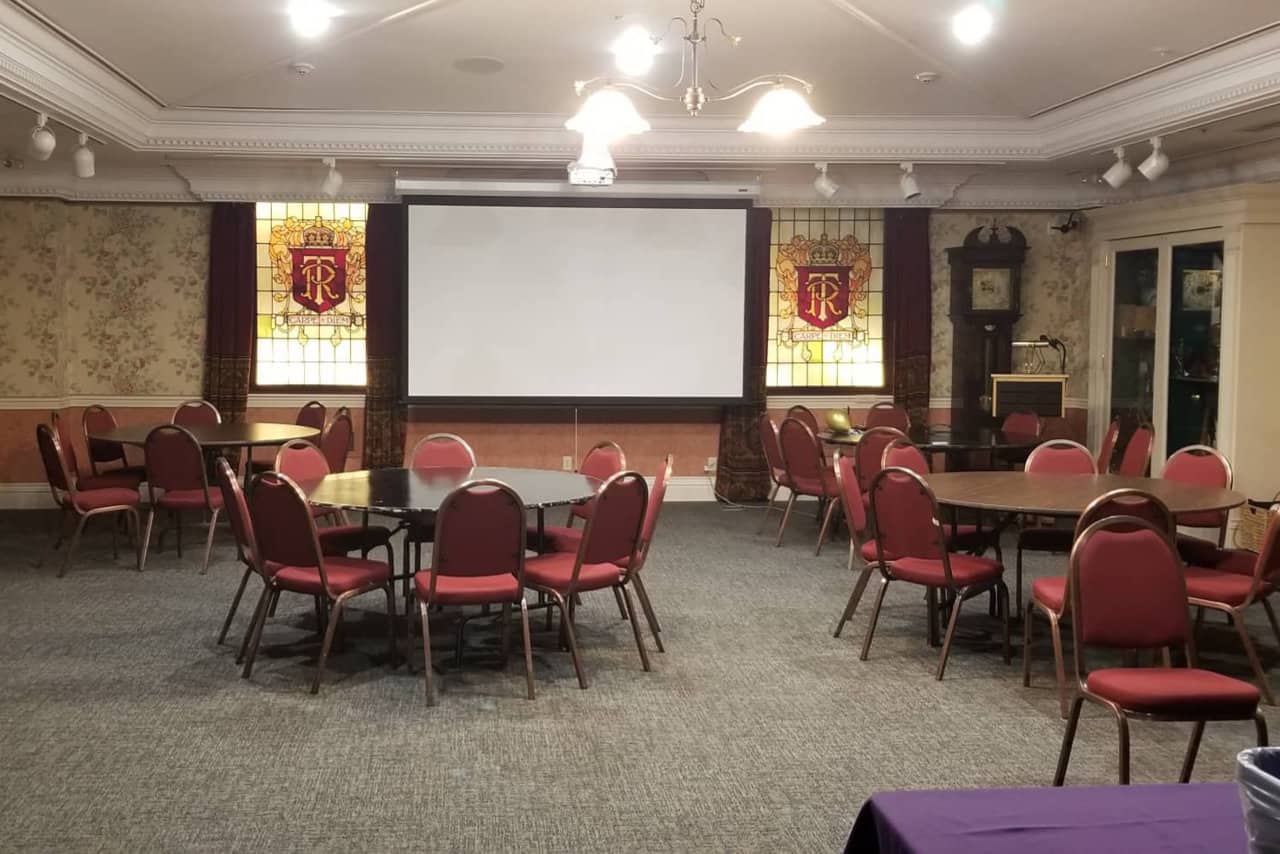 Multi-Purpose Room
Approximate Size: 30′ wide x 36′ long
Available: Year Round
Capacity: 35-80 at tables depending on size & configuration, 75 people seated in rows or standing.
The Multi-Purpose room is a lovely area on the 3rd floor. Numbers range from 35-80 depending on your need.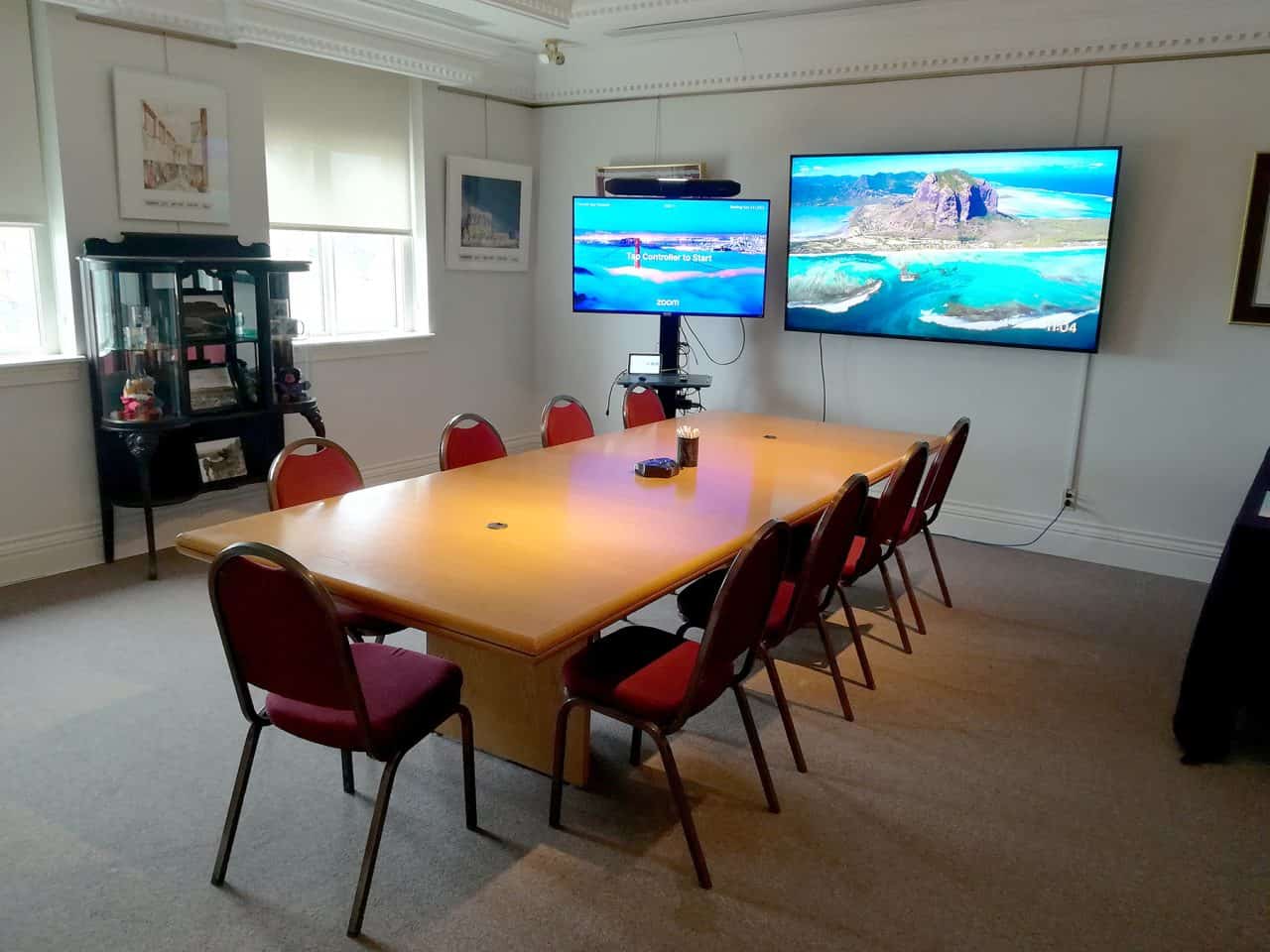 Board Room
Approximate Size: 17′ wide x 19′ long
Available: Year Round
Capacity: 10 seated at table, up to 16 people seated in total
The Board Room is a newly renovated private space on the 3rd floor equipped to serve your videoconferencing and presentation needs. Includes a 74″ mounted television and a 50″ standing television connected to a dedicated Zoom conference unit with a soundbar, camera, and microphone.
Additional Services
Coat Check
The Museum can provide up to two coat racks upon request, but we have no separate, lockable or supervised coat check. Please note that we are not responsible for lost, stolen, or damaged items.
Parking & Accessibility
Free parking is available to the east side of the building in both the paved and gravel lots.
The building is fully accessible including an access ramp, automatic door openers, elevator, and washroom.
Audio-Visual Presentations
All rental spaces can accommodate A/V presentations. The Board Room includes this in the pricing while projectors can be rented for the other two rooms.
WiFi
Free public WiFi is available throughout the Museum through Tbaytel.
Washroom Facilities
Washrooms can be found on each floor of the Museum. The first floor features a fully accessible and washroom equipped with a change table. The first and third floor washrooms are both gender neutral. Staff will direct you to the closest ones upon arrival. Please inform your guests as to their location.
Food Preparation
The kitchen is shared with Museum staff and therefore food preparation should be done prior to arrival.
Refrigeration
There is a refrigerator available in the kitchen for beverages and food. Please note that there is limited space available as it is used by Museum staff.
Ice & Freezers
We do not provide ice, but there is a freezer in the kitchen if you wish to store bagged ice. Please note that there is limited space available as it is used by Museum staff.
Liquor License
We do not have a liquor license. You must provide your own or have your caterer provide one.
Tablecloths
We do provide white round or rectangular tablecloths. There is a flat fee of $10 to use them.
Exhibit Galleries
During the Museum's visitor hours galleries remain open to the public. Visitors are notified of events taking place and asked to not disturb. Event attendees are free to explore the galleries during this time as well.
Loading/Unloading
Most loading/unloading happens through the Museum's front door. Please arrange with us if you require admittance through our loading dock and/or if you require a dolly/cart.