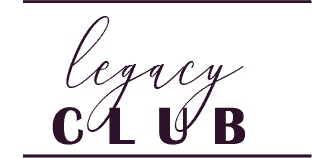 Create a Lasting Legacy
Established in 2020, the Legacy Club was created to recognize generous future bequests to The Thunder Bay Historical Museum Society. The Legacy Club provides an opportunity to recognize those who share the common goal of giving back and supporting the continued preservation of history in Northwestern Ontario.
Some of the benefits of membership in the Legacy Club include invitations to exclusive events, advance notice of presentations, seminars and much more.
Define Your Legacy | Determine Your Strategy
A Gift in Your Will
Name The Thunder Bay Museum as a beneficiary in your Will. Gifts can be a specific dollar amount, asset, percent or residual of your estate and tailored to a specific area.
Gifts of Life Insurance
Designate The Thunder Bay Museum as the beneficiary of an insurance policy. If the policy is owned by the Museum, the donor receives a tax receipt for each premium paid. If the donor retains ownership of the policy, the death benefit that is paid to the Museum is eligible for a tax receipt.
Gifts of Life Gifts of RRSPs/RRIFs
Designate The Thunder Bay Museum as the beneficiary of a qualified retirement plan. Your estate will receive a tax receipt for the full value of the assets and significantly decrease or eliminate the estate tax burden.
What Will My Legacy Be?
Meet with your financial and legal advisors to consider the best option to meet your financial and philanthropic objectives.
Speak with your family about your intentions to make a charitable gift.
Contact a representative of the Museum.
Join the Legacy Club – our way of saying thank you today for the impact your gift will make tomorrow.
"As changes in our society become more rapid the need to be able to trace the paths that got us to where we are now will become even more important. The Historical Museum is our history bank. It will continue to provide the answers to those who come after us as to how our community grew, achieved and evolved.

These valuable benchmarks are vital for future generations. All over the world people question as to how they got to where they are, the Legacy Club will be key to ensuring our history is well-documented for all to know. This is our bank of community history knowledge and pride."

Ken Boshcoff, Legacy Club Member
Sample Will Clauses
Charitable Registration # 119259042RR0001
Request More Details About Legacy Club