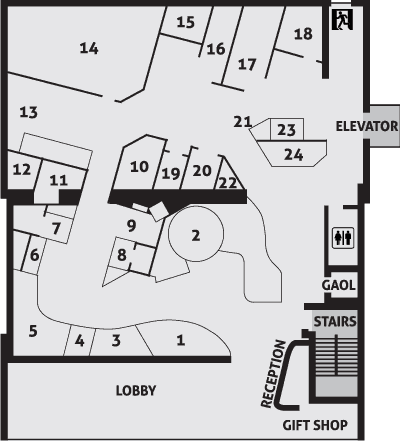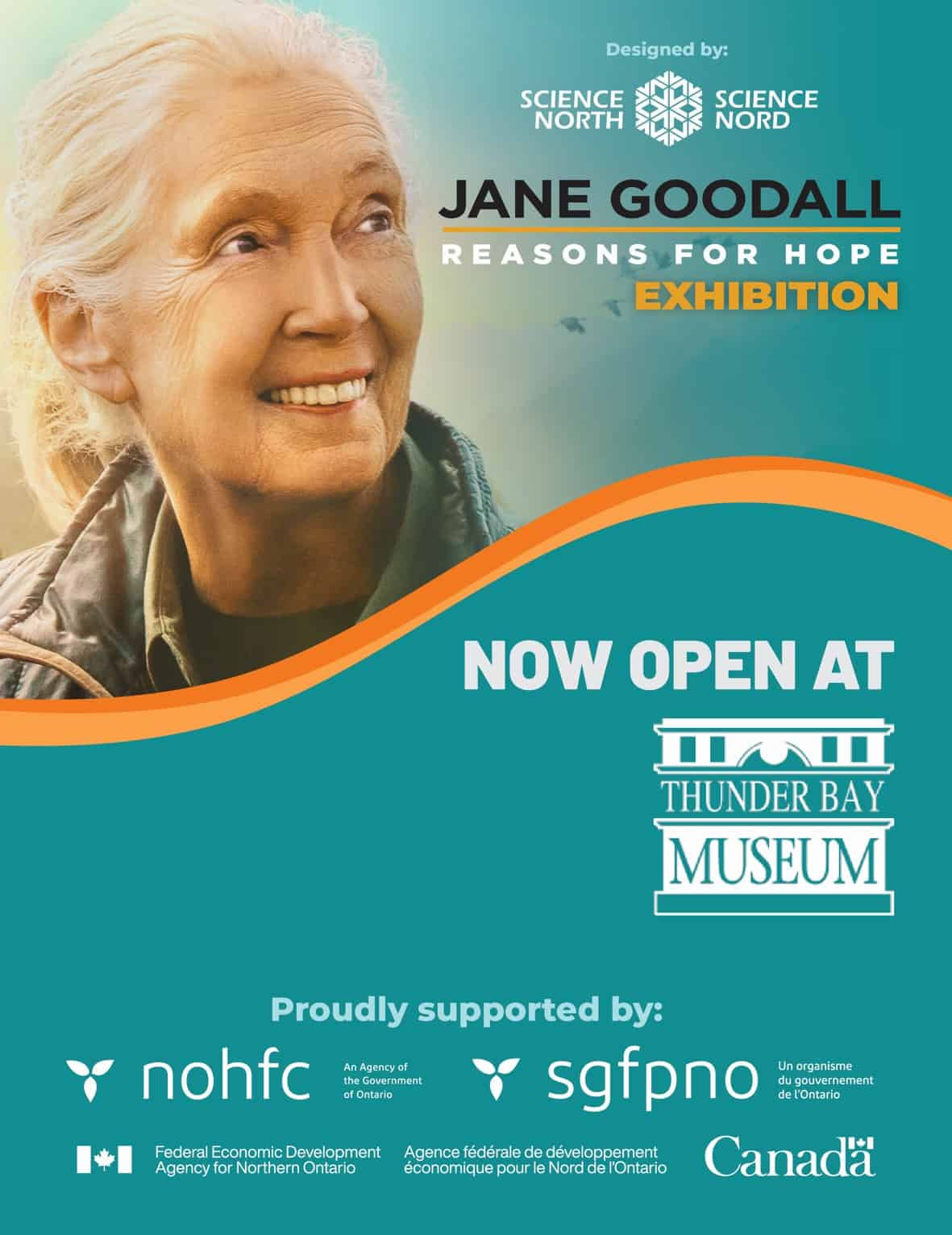 Jane Goodall: Reasons for Hope
The Thunder Bay Museum is excited to have partnered with Science North to welcome an exclusive 25-minute version of the film Jane Goodall – Reasons for Hope and an accompanying interactive exhibit.
The film draws on decades of work by the world's most famous living ethologist and environmentalist, Jane Goodall – Reasons for Hope, is an uplifting journey around the globe to highlight good news stories that will inspire people to make a difference in the world around them.
Kids can dive into an interactive exhibit that accompanies the film and learn about biodiversity and our environment. This inspiring exhibit highlights Dr. Jane Goodall's four pillars of hope: the resilience of nature, the power of youth, the indomitable human spirit, and the amazing human intellect.
Recent Years Case
Peter McKellar Gallery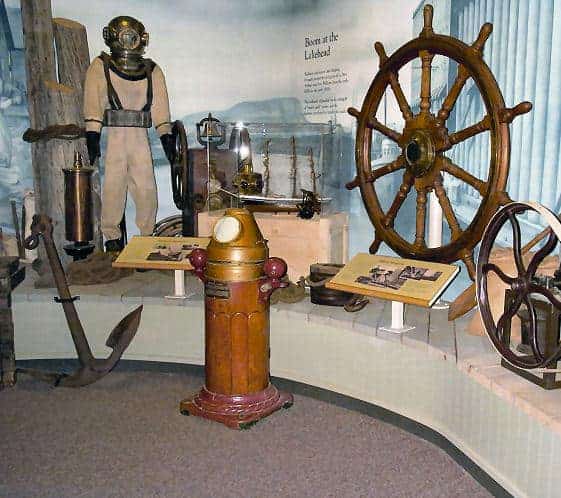 These long-term exhibits recount the 10,000 year history of people in the Thunder Bay region of Ontario, Canada.
See the tools of survival made by the region's first peoples, stunning Ojibway and Cree beadwork, a full-sized wigwam, and the relics of a once great fur trade. As you move through time, encounter the story of Silver Islet, once the continent's richest silver mine, visit a Canadian Pacific Railway station, which greeted many of the immigrants that settled the region in the 19th century, or view Thunder Bay's early harbour with its towering elevators and booming maritime industries.
The town's very first electricity was created in the 1880s with the simple steam-powered generator now on display. Lock yourself in a functional prison cell, circa 1910, and view artifacts highlighting our pioneering history of Municipal Ownership, shoemaking at The Lakehead, and the tools of the pulp and paper industry.
Enjoy early films, several produced in Northwestern Ontario, in our 1928 vintage theatre, and stroll down a recreated Thunder Bay street complete with streetcar, a 19th century hotel/tavern and fire hall, a doctor's office, furrier, tobacconist from the turn of the century, a real estate office from 1913, and a newspaper press room.
Visit the general store, its shelves lined with vintage goods, look in on a seamstress at work, and glimpse through the window of a hairdressing salon from the 1930s.
Some of the earliest HAM radios, most made by Charles McDonald, a pioneer in the field of telecommunications, can be seen in his recreated workshop.