The early development of Fort William and Port Arthur saw the influx of people from different backgrounds drawn to the economic promise of the Lakehead's rich natural resources. Among these was a small group of Canadians of African descent, who were an integral part of the social landscape of early Thunder Bay. While historical resources on these families and individuals are not extensive, their diverse stories merit further examination.
If you have stories and artifacts you are willing to donate to ensure our Museum's collection adequately documents the experience of Black Canadians in Thunder Bay's history please reach out to us at [email protected].
Julia Ann Roy
Perhaps the most well-known among this group was Julia Ann Roy, who escaped to Canada from slavery in the United States during the 1850s. While many escaped slaves returned across the border after the close of the Civil War, many others stayed including Julia, who in 1870 was living in Grey County in Southern Ontario with her family. It was 1874 when she moved to Prince Arthur's Landing. Within several years she was operating a brothel on the corner of Elgin and Cumberland on McVicar Creek. Her main clientele was the many railroad workers who populated the area at the time, a business that was generally tolerated by town officials for pragmatic reasons, apart from occasional arrests and fines. In 1889, a train engine was named after her, due to her fame among railway workers.

Lizzie Washington
Her granddaughter, Lizzie Washington, was involved in an incident in 1882 that was no doubt indicative of how early Black residents of Thunder Bay encountered the law. When a small group of inebriated CPR employees made themselves at home in Julia's house, a confrontation developed and one threatened Lizzie, who responded by shooting him dead. Julia was able to hire lawyers who made a compelling case for self-defense. Nonetheless, a jury which included John McIntyre, John McKellar and other high-profile citizens, convicted Lizzie who was then sent to Kingston Penitentiary.
Hiram T. Scurry
Hiram Scurry was also a restaurateur and owned the Algoma Restaurant, as well as an occasional musician, performing at a variety of hotels and social functions. Julia was a close associate of Hiram T. Scurry, also an escaped slave who had come from Virginia, and lived in Prince Arthur's Landing with his wife, Martha. He was described in 1882 by the Weekly Herald as the town's 'favourite tonsorial artist', (an early name for barbers). His son, Albert, born in 1877, was most likely the first Black child born at the Lakehead.
Hiram and his family made their way to Vancouver, where they eventually settled, and Hiram continued his barber business, alongside his wife.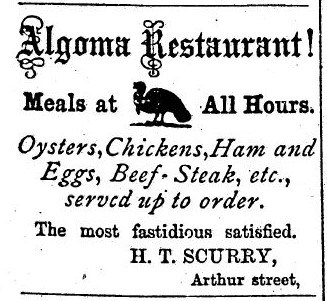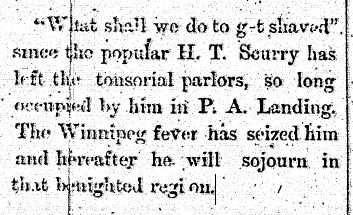 Charles 'Doc' Baker
Charles 'Doc' Baker was born in Virginia in 1815 and much like the others, he escaped to Canada sometime during the 1850s eventually settling in the Fort William Town Plot. He was a cook, restaurant keeper, herb doctor and ran the town's skating rink. In 1885 the Weekly Herald described the rink as spacious, with Baker working hard to keep it in good condition, with a warm and cozy dressing room.
Like Lizzie Washington, Baker too had an unfortunate encounter with the law as recounted in the Sentinel in 1876. A group of drunken railroad workers entered his saloon and proceeded to drink a great deal more. When one of them ended up dead after leaving, rumours of poisoning floated about and Baker was imprisoned, before being released from lack of evidence. Like with Lizzie, we can only speculate the role race played in his treatment.

Calvin "Cal" Bostic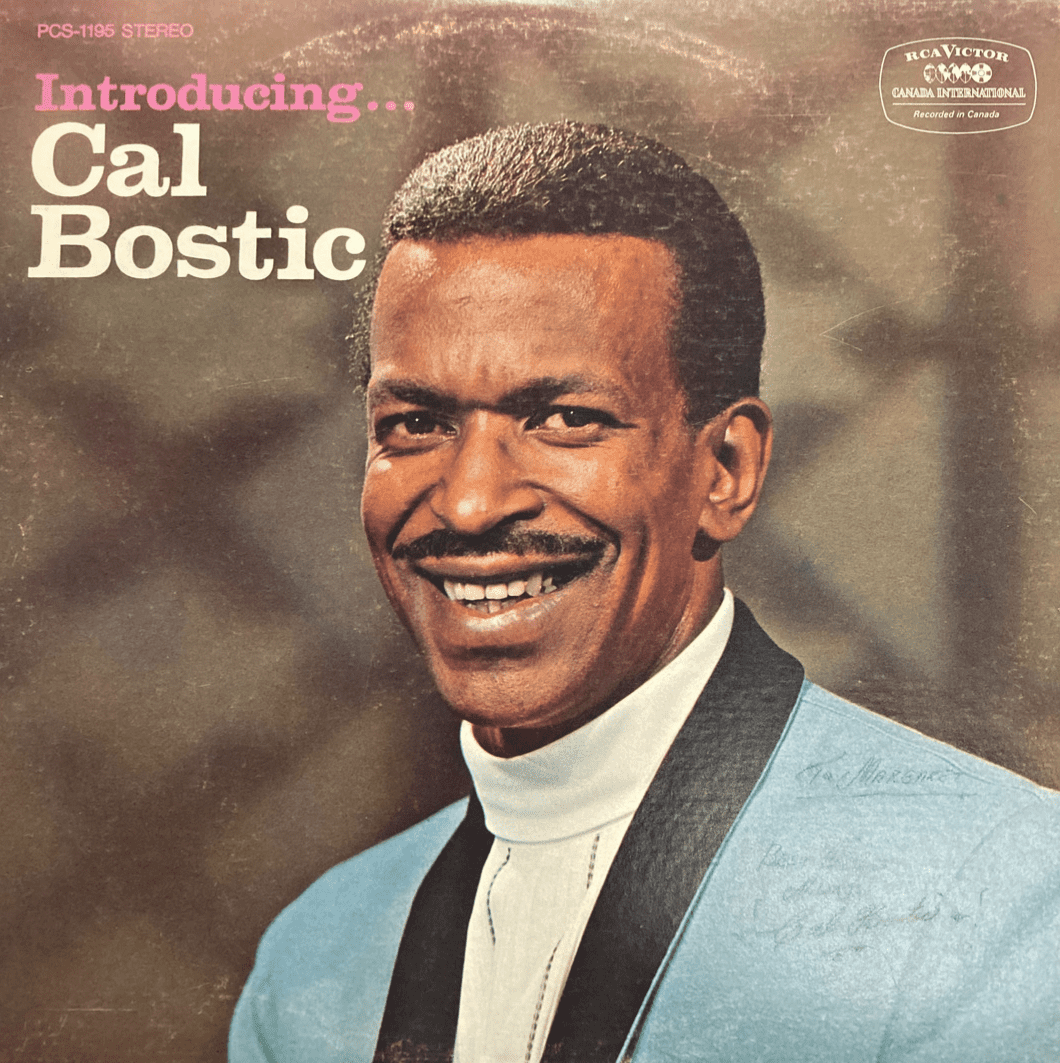 Cal Bostic was an American singer and composer who lived at the Lakehead in the mid-to-late 1960s and made a substantial impression on locals with his musical talents.
Cal was born in Alabama in 1928 and began playing piano at a young age. In 1957 he graduated from the Chicago Conservatory of Music with a Bachelor's degree in Theory. Cal had many opportunities such as working on Broadway in New York City and many prominent night clubs in North America. He wrote for other musicians such as Nat King Cole and Johnny Mathis.
Cal lived at the Lakehead with his family for a large part of the 1960s and was known to perform regularly at The Dragon Room on Arthur Street (now Red River Road) in Port Arthur. John Murphy from Lakeheads' CKPR called Cal "A bright new star on the entertainment horizon". Cal continued to perform until his death in Erie, Pennsylvania in 1974.
Cal wrote and performed "Two Cities" in which he sings about life at the Lakehead, similarly he also composed "Nanabijou" which is the Ojibway story of The Sleeping Giant which was produced locally by CKPR.